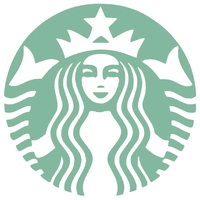 A group of wannabe Hipsters were sequestered into a local Starbucks with no contact to or from the outside world. Each day, the hipsters took part in several compulsory challenges that determine who will win luxuries, and most importantly; the Mocha Supreme. The winner of the daily Mocha Supreme competition is immune from nominations and must nominate two fellow hipster for banishment, if rewarded a Choco Latte, the hipsters become safe for that specific round. On eviction night, all houseguests except for holder of the Mocha Supreme and the nominees voted to banish one of the two nominated hipster, from the grounds of the local Starbucks. In the event of a tie, the holder of the Mocha Supreme will have the deciding vote. In the end, the remaining two hipsters, will face those who they banished, who will have decide which hipster becomes the ultimate Starbuckin' King. This is Starbucks...
Ad blocker interference detected!
Wikia is a free-to-use site that makes money from advertising. We have a modified experience for viewers using ad blockers

Wikia is not accessible if you've made further modifications. Remove the custom ad blocker rule(s) and the page will load as expected.